Get in touch: nick.mayhew@alembicstrategy.com
Life as a leader inevitably means you're going to encounter hard conversations. You might be great at them, but if you're like most people, you will find it really hard to get them just right. You might get emotional, put them off, say the wrong thing and make things worse. Anxiety about having them is as bad as the conversation itself. Right?
The current crisis means all our emotions are heightened. We're all experiencing existential threats, so this is natural. Crucial conversations will be needed with colleagues about really difficult things, and probably in your locked-down household with loved ones.
Getting it right has never seemed more important than right now.
I recently recorded a video 'PechaKucha' style on some tips I have collected on handling difficult conversations. This video is by no means a hard and fast guide, and there is certainly more to talk about on the subject, but here I share some of the tips I've come across over the past few years.
In this piece I summarise my top 5 'go to' tips for any conversation, whether it's going to be difficult or otherwise.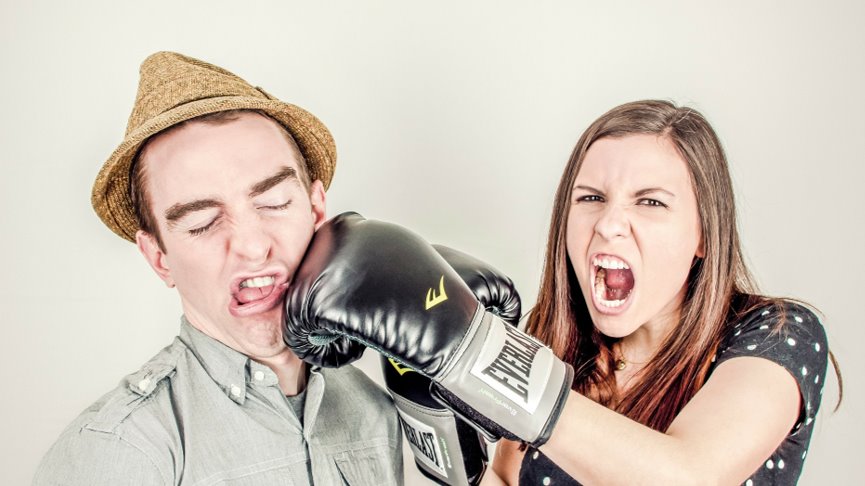 What makes some conversations so tricky?
Underperformance, inappropriate behaviour, giving feedback, making someone redundant, handling a grievance, dealing with sensitive personal issues, (I could go on) are some examples of where you may have to enter into a difficult conversation. It can feel like you are about the enter the ring, anticipating punches but not knowing when and how the punch may be thrown.
Before we delve into some of my tips, it is worth exploring what is meant by a difficult conversation. In my experience, difficult conversations normally have one or more of the following characteristics:
High stakes

Increased emotions

​

Opposing opinions
1. Remain focussed on your goal
... and come up with a scripted phrase to use when (not if) you go off track!
Before you actually have a difficult conversation, be prepared. Hone in on the heart of the problem so that the conversation doesn't get off track.​ Knowing why the conversation needs to take place can help you develop goals​.
Get clear about the situation​ and what you

want to achieve
Once the goal is clear in your mind, and articulated and understood by the other person, your job in the conversation is to remain focussed on that goal.​
There may be times where you notice that you're going off track, so having a scripted and rehearsed phrase can be helpful to use to in the conversation to help you get back to what you want to achieve.
A helpful phrase when the other person has steered the conversation down a side street is "that may be true, but I am here to talk to you about... [your performance and how we can improve the quality of your work]". Acknowledge and then move on.
2. Map out their perspective beforehand
It is worth thinking about how you you may deal with the possible consequences of the conversation. Spend focussed time before the conversation thinking about the other person's perspective and how the they may react.
A good thing to do is to write down all the different possible perspectives and reactions for this person, and then write down next to it, what will you say to the other person? It creates a little cheat sheet for your conversation. More importantly, you know you can go into that conversation with the confidence that you can deal with any jabs thrown at you and remain on the front foot. Remember, some may be positive reactions too!
The most important thing to remember here is to allow their perspective to be just that, theirs.
Acknowledging their point before you move on is critical to ensuring that the other person feels heard. If their view differs from your own, then come from a place of curiosity, rather than judgement.
3. Don't dilly dally
Often we put off difficult conversation due to the emotions that they evoke for yourself (guilt, fear of how they may react) and the other person (frustrated, sad, shocked, shame).
Hesitance in boxing opens yourself up to the opponent.
You might hate conflict, but putting it off will only make matters worse. The longer you put off having the difficult conversation, the bigger the problem will become.
Once you realise there's a conversation to be had, reach out to arrange a meeting, explain what the meeting is about and get it in the diary.
4. Silence
There will be moments in the conversation where a silence occurs. Don't rush to fill it with words. ​​The space allows for thinking and reflection time. ​
The quieter you become, the more you can hear - Rumi
For example, if you are an extrovert, you're likely uncomfortable with silence, as you're used to thinking while you're speaking. This can be perceived as steamrolling or overbearing, especially if the other party is an introvert. Introverts want to think before they speak. Stop talking and allow them their moment—it can lead to a better outcome.
5. Finally, T.H.I.N.K about what you are saying
Ultimately, a difficult conversation should follow the basic framework of any conversation. I came across the "T.H.I.N.K" framework recently (sorry if it's well known!) which is great for all communication.
T - Is it True?
H - is it helpful?
I - Is it inspiring?
N - Is it necessary?
K - is it kind?
Being able to participate in difficult conversation is a key characteristic of successful leaders, and one that can be improved with practice. I hope this is a helpful resource to help you be a better leader and enable you to confidentially handle tricky conversations. If you have anything to add, then I would love to hear from you.
You can hear more on this topic in this Strategy Café webinar which took place on Thursday 30th April where the Alembic team shared tips on handling difficult conversations.
Get in touch: nick.mayhew@alembicstrategy.com