We Want to Help You
Alembic is a management consultancy firm based in London, working with leaders in the UK and internationally.
We are a group of facilitators, coaches and advisers who are passionate about what we do. When we help one leader, or one leadership team, the effect ripples outwards. We affect the lives and workspaces of people beyond the leaders we work with.
---

Changing the World One Leader at a Time
---

The Work We Do Is Meaningful:
We dive deep with our clients. We start off with a Discovery session to connect with you and to learn about how we can help you.

- We provide a holding space where transformational growth occurs


- We engage individual leaders and leadership teams
- We run coaching sessions and facilitate advisory sessions
- We guide people on strategic and relational issues
- We teach people emotional regulation skills

- We allow people to connect deeply with their bodies and minds




- We create a safe and structured space to hold difficult conversations

- We help leaders reframe their leadership and fulfil their potential

- We enable people to see where they could be and how they will get there

We Guide Our Clients From Two Different Perspectives:
Relational, Emotional, Embodied
Emotional regulation skills are often not taught. When we understand our emotional landscape, when we connect fully with our bodies, when we welcome our emotions, our life transforms from the inside out. Leaders are suddenly living differently not just at work, but at home too. They are embodying different values in every aspect of their lives.
Strategic, Structured, Professional
We all live in uncertainty. Ambiguity is a part of life. At Alembic, we help our clients see the how. We help teams find a common strategy that they all readily commit to, find passion for, and want to work towards. Most importantly, we make sure that they can see how they will get there, together.
"Alembic are perceptive... have a knack for being able to identify the real problems. You see through the top-level stuff to get to the underlying/root causes of any issues. It comes across as alternative, but the process is quite structured. There's a whole bank of tools that helps identify and solve issues." 

FELICITY MOULD


Director of People, Culture and Communications, ROMO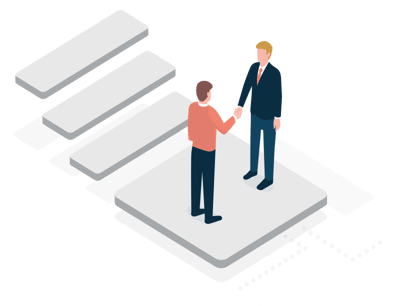 To read more about what we do, please click here and browse through the types of clients we serve.
To hear what our clients have experienced when they've worked with us, please read more here.
If you are interested in learning more about us, Co-Director Sarah Mayhew has written about the reasoning behind our company name and ethos here.
Finally, to find out about our team values, click here.
"Nick and his team at Alembic have guided and facilitated transformational change at New River Holdings over recent months. The professional and sometimes hard advice has allowed the business to move towards sustainable growth with a clear and communicated vision of the future."
MATT EARLE
Director, New River Holdings