Who you are and what you are struggling with
You are here because you are a Private Equity Investment Director.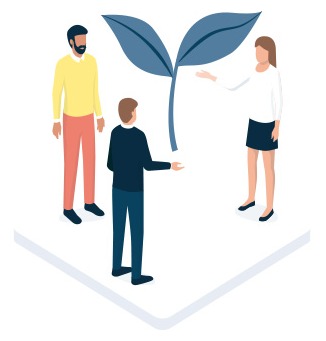 At the point of investment, you want comfort that the team you are buying into has the motivation, drive and experience to scale up the business with your backing to achieve the plans.

After investment you will sometimes experience difficult problems with key leaders in the business, and with flawed execution plans that delay growth, reduce EBITDA, and soak up time and energy.
Your Chairs and leadership teams need and value experienced independent help to develop as leaders, to develop their leadership teams, to improve the strategy, and to move the business growth plans along more successfully.
What we do that can help:
Alembic combines leadership, psychology, business and accounting experience and understanding of how to buy and sell businesses.
We understand the dynamic between Private Equity investors and their portfolio teams.
We take time to build relationships, to listen, and to create trust with all key parties. We reflect the important issues and how to tackle them directly, swiftly and transparently. Our commercial breadth combined with skilled independent coaching and facilitation is a unique resource to ambitious leaders and their investors.
We have recently helped Private Equity clients with:
Pre deal:
Management team assessment.

Commercial diligence on the operational side of the business.

Help to raise and effectively tackle sensitive issues that may block the deal, or become a problem later, at an early stage.
Post deal:
Resolving deadlock and conflict.

Turnaround underperforming leadership teams and their businesses.

Hiring into key board roles – e.g. CFO, COO.

Improving governance and structure during scale-up.

Coaching directors to help them improve their leadership and team work.

Negotiating and mediating between investors, and director shareholders.

Growth strategy options, helping identify bolt ons.

Changing operational structure, including reward and incentive schemes.





---
"Alembic Strategy has a really refreshing approach to strategy, leadership and change. Working with Alembic has been a different management consultancy experience and has really helped our leadership teams."
ANTHONY FRANCIS
Managing Partner, Pelican Capital
Start solving these issues now. Just fill in the form below.