Who you are and what you are struggling with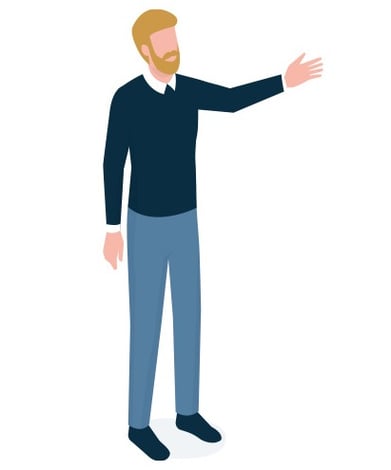 You are here because you are the founder or one of the senior leadership team in a successful business, that has grown over the years. You want to scale that awkward gap in growth and make it to the next level, with a wider management team, more to govern, and a need to develop the leadership team and professionalism to do this. You are now serious about succession or getting ready to sell the business.
As things stand there may be competing visions and inconsistent performance, some tough conflict over the way to tackle things, that feels like hard work and causes inertia. You want to align the strong characters in the leadership team, unite their energy, find the right strategy, develop structurally and transform the business.
Whatever the leadership issue you are facing right now, we can help to get you on track.
What we do that can help:
We have years of experience helping founders and their management teams unite around a common and inspiring story and purpose, creating the road map and accountability to transform individual and company performance.
We combine commercial knowledge, leadership experience at the highest level, and years of strategy and structure work, and we offer expert facilitation, coaching and advice in combination to help you and your team find the way ahead together.
Recent work has included:
Facilitating an integration plan for the leaders of two merged businesses.

Coaching chief executives and senior leaders.

Helping organise effective decision making structures, with clear accountability.

Building high performing leadership teams.

Hiring new leaders to strengthen the board.

Mediating conflict and negotiated new reward structures.

Coaching future leaders through their leadership fundamentals courses.

Mapped the motivations and created deeper understanding of this across teams.

Diagnosed and fixed cultural issues to reduce turnover.
Alembic have delivered two strategic planning programmes for me; one to gee up a nervous and brecciated senior management team and another to provide middle management in what was hitherto a vacuum. They have also provided very effective coaching for a number of key staff that has raised their efficacy and vision by a quantum leap. Nick has helped me develop a strategic medium term plan for the group.
Alembic deliver what they promise. They understand you and your business, and help you develop and deliver your strategic goals.
Start solving these issues now. Just fill in the form below.