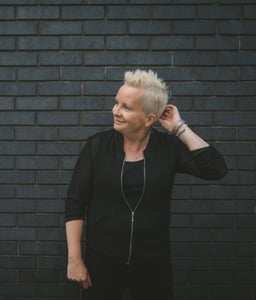 Emma Stroud, Managing Director of Truth.Works and one of our keynote conference speakers in June, will be chatting with Nick about her experiences in, and out of, the business world.
In her day-to-day life, Emma helps high-level CEOs, MDs, authors and entrepreneurs realise the power and truth in their story, and how they can use it to positively influence and inspire others. She helps them to connect with their true self and their wider purpose and, through this process, allows them to raise their impact.
Away from Truth.Works, she is a TEDx speaker and comedy performer. She also hosts a variety of national business events including the European Women in Sales Awards at The Savoy Hotel, the European Women in Construction and Engineering Awards.
This will also be a fantastic chance to get a glimpse into our summer conference. To register to the live webinar, please fill out the form on the Strategy Café page: