Strategy Café on How to Avoid the Pitfalls of the Family Business Model - Part 2
---
Philip Mackeown, Nick Mayhew and Matthew Dunaway I
26th of January I 8:30 am - 9:15 am
---
What is the personal and relational work needed to navigate succession?
Following on from our Strategy Café on the pitfalls of family business, Philip, Nick and Matt will do a deeper dive on the emotional issues involved in succession, where they are sourced, and how to address them. You can make change happen by going beyond the structural and analytical and into the emotional; where the heart of the issues lie.
On the 26th of January, they will talk about the reciprocal and energised nature of the succeeded/succeeding relationship and how we can navigate the dark corridors of this labyrinth.
A bit about Philip Mackeown: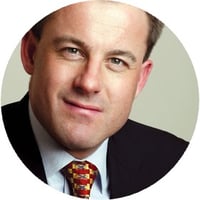 Philip Mackeown, Family Talent Advisor | Successor Leadership Development, Coach and Mentor
Philip is a coach and mentor to successors to families-in-business. He is a fifth-generation member of the Musgrave family, majority owners of the Musgrave Group trading in Ireland since 1876. He worked in his family business as an executive, non-executive Family Director, Family Council member and as Head of the Family Council. He defined and led the education programs for the 75 next (5th and 6th) generation members of his family.

In 2012, Philip founded, set-up and managed the Irish chapter of the non-profit Family Business Network (FBN) for the support of families-in-business in Ireland. Philip has organised, chaired or spoken at family business conferences in Ireland, Europe and Asia.

Philip is the author of forthcoming 'The Successor's Voice: leadership lessons learned as a successor to a family-in-business' A book written by a successor for successors to guide and support them as they manage the impact of ownership, decide on their contribution to the family business and effectively manage their career inside, alongside or outside of the family company.
About the team:
Nick Mayhew, MD and Founder of Alembic Strategy

Nick is the founder and MD of Alembic Strategy, as well as an FCA. Nick leads the strategy, change, coaching and M&A work. He is the son of a psychotherapist, and was brought up as a Buddhist, playing rugby and doing Tai Chi. Prior to Alembic, he was an Equity Partner and Director of Price Bailey, a large professional firm.

Matt Dunaway, Senior Strategy Facilitator at Alembic Strategy

Matt comes from a healthcare background. As a Strategy Facilitator, Matt helps clients from all sectors identify their key difficulties and areas for improvement as well as facilitating through our Discovery process.
Fill out the form below to register. We look forward to seeing you online!
Sign up for the next Strategy Café below
Did you know you can still find our coping in a crisis series to help you lead, learn and manage yourself and your business through these challenging times. You can watch each one for free on our Youtube Channel.
Next up on Strategy Café
Details coming soon. Keep an eye on your inbox!
---
WHAT PEOPLE SAY ABOUT THE STRATEGY CAFÉ:
I love these early webinars by AlembicStrategy. I get my brew, sit at my desk, plug in and listen. It's all done by 9 and it's back to work, inspired and just a little bit wiser! (Security Leader)
A very inspirational way to start the day! (CTO)
Top job! Inspirational interviewee. (Leader in sales)
Fantastic, inspiring story. Most of us live with "stuffocation" in our lives! (Professional leader)
Inspirational, thank you! (Owner and director, marketing agency)
WOW! That was great! (Partner at city law firm)
Brilliant content and amazing guest
Subscribe to the Strategy Café Mailing list to receive updates by emailing Alice at alice.davies@alembicstrategy.com
Strategy Caf
é

Podcast

Don't forget, Strategy Café is available as a podcast on Apple Podcasts and on Spotify Podcasts. Download your favourite episodes onto your phone or tablet to listen on your way to work.

Just search for "Strategy Café" on iTunes or Spotify and don't forget to subscribe to the channel!

Or listen online.... (scroll down to see more recent Strategy Cafés).