Strategy Café: Founders, are the best ideas yours?
Opening up to other approaches and owners
---
Nick Mayhew, Matt Dunaway, Barbara Puddinu & Bert Stemarthe I Alembic Team I
30th of March I 8:30 am - 9:15 am
---
Founders, it was your idea to start with, and you worked incredibly hard, with passion, belief, and commitment to make that idea come to life and succeed. You alone carried the full burden of it - the cashflow, the possibility of failure. As the owner, the final decision is yours, and you often dive in to fix things. But at some point there was too much to do and you reached your limit.
Being right, or at least owning the risk of being wrong, can become deeply habitual: a self-made bias and a source of deep self-sabotage. How do you break out and grow again? How do you learn to delegate accountability? How do you take that ultimate risk to trust other people?
---
A bit about the team: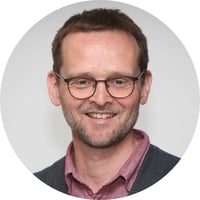 Nick Mayhew,
MD and Founder
In founding Alembic Nick embarked fully on a lifelong passion to help people, linking this with his career in company and M&A advisory work. Bringing these two things together means a focus on supporting ambitious business leaders with lots of problems to solve.
Nick works with the CEO's, senior leaders and investors in large family and privately owned businesses. In our clients people are bonded by their shared history and commitments, sometimes very deeply within family businesses. Although they are bound together, they are often apart: stuck in situations that can be repetitive, deeply frustrating, stressful, confusing, and perhaps even frightening.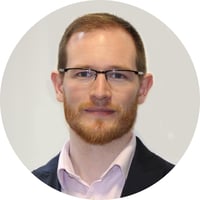 Matt Dunaway,
Strategy Facilitator
Matt is most passionate about finding the difficult solutions to peoples problems. Digging deeply into the root of a persistent problem and finding the right tools to affect positive change can be one of the most satisfying things you can do.
Working with the person rather than the business is always at the heart of what he does and helping someone out who is struggling greatly energises him and provides a lot of personal satisfaction.
He is always invested in the people he works with doing well and when they can achieve that together all the hard work feels well worth it.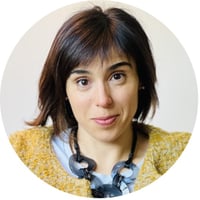 Barbara Puddinu,
Senior Strategy Facilitator & Coach
Barbara works with leaders and their teams to reconnect with their own individualities and strengths and help them create a shared group identity.
She helps them identify their priorities and goals and supports them in crafting plans and implementing frameworks to achieve them.
She uses a number of tools and disciplines (including coaching, project management, strategy and facilitation) to support them during the transition, which is often the most uncomfortable part of the transformation journey.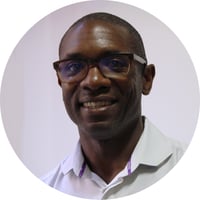 Bert Stemarthe,
Executive Coach & Cognitive Hypnotherapist

Bert has worked with clients in many sectors including but not limited to finance, law, retail, design, print, telecoms and more.
In his coaching work Bert specialises in the mental wellbeing of the leaders whom he coaches. His coaching motto is, 'you can't fire a canon from a canoe.' His work is to ensure that his clients have all of the mental resources, insights and abilities that they need in order to achieve whatever their goals are.
Fill out the form below to register. We look forward to seeing you online!
Sign up for the next Strategy Café below
Did you know you can still find our coping in a crisis series to help you lead, learn and manage yourself and your business through these challenging times. You can watch each one for free on our Youtube Channel.
WHAT PEOPLE SAY ABOUT THE STRATEGY CAFÉ:
I love these early webinars by AlembicStrategy. I get my brew, sit at my desk, plug in and listen. It's all done by 9 and it's back to work, inspired and just a little bit wiser! (Security Leader)
A very inspirational way to start the day! (CTO)
Top job! Inspirational interviewee. (Leader in sales)
Fantastic, inspiring story. Most of us live with "stuffocation" in our lives! (Professional leader)
Inspirational, thank you! (Owner and director, marketing agency)
WOW! That was great! (Partner at city law firm)
Brilliant content and amazing guest
Subscribe to the Strategy Café Mailing list to receive updates by emailing Alice at alice.davies@alembicstrategy.com
Strategy Caf
é

Podcast

Don't forget, Strategy Café is available as a podcast on Apple Podcasts and on Spotify Podcasts. Download your favourite episodes onto your phone or tablet to listen on your way to work.

Just search for "Strategy Café" on iTunes or Spotify and don't forget to subscribe to the channel!

Or listen online.... (scroll down to see more recent Strategy Cafés).