Why map your motivation?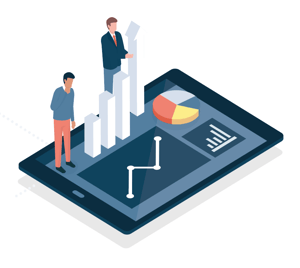 Do you know what truly motivates you or your team?
As a leader, knowing what is motivating and working out how to increase that motivation for yourself or your team becomes easier through our mapping process.
The benefits of Motivational Maps include;
Improved sense of purpose.

Enhanced self-awareness.

Better performance and productivity.




Better decision making.



Maps provide the language for important conversations which allow an understanding of your motivations to emerge, and our work with you helps you expand those deeper insights and develop an accountable action plan for you to take ownership of your motivation.
Motivation is a hot topic in the world of neuroscience and a lot is being uncovered to show the importance of motivation in our day to day lives. Until AI wakes up and thinks "This would be a great day for the beach!" it is still a machine. Humans are differentiated from machines by their motivation.

Two small structures at the heart of the brain, called the thalamus and hypothalamus, are the source of motivation. They tell us what we need in every moment of the day and organise our bodies to go and get it.
When aligned, motivation is the power in a good team.

When misaligned, motivation is a storm.
Understanding motivation is the key to understanding people and improving culture and performance.
Discover more about your team. Work with us to Map your Motivations and help you to organise yourselves to meet them.
Motivational maps - download tips for improving motivation
The Maps are derived from a questionnaire that accesses three clusters of motivation: relationships, achievements, and growth. Your map will show you where your core motivators are and how satisfied you are in each source. Armed with this information you can define actionable improvements.
For the individual
Motivational maps reveal what motivates an individual and how motivated they are in their role. This new self-awareness helps them explore the root causes and adopt practical solutions for change. It is common for us to use the maps with our coaching clients as part of their coaching programme. However, anyone can contact us to buy a motivational map and an hour 1:1 with one of our Motivational Map Practitioners.
For the team
Building on personal insight gained, the team map brings awareness of common motivators to improve group dynamics and achievement of common goals. It reveals gaps and conflict within the group, which can then be addressed constructively. We use our expertise in organisational change, team performance and facilitation to create engaging, fun and insightful team workshops with our clients. All our group sessions differ, depending on the needs of our clients, so if you are interested, then get in touch and we can talk through some approaches to suit you.
Other work
We integrate this tool into all aspects of our work. Motivational Maps is a hugely versatile tool that can assist with:
Leadership development
Team effectiveness
Organisational change

Training and development
Individual motivation
Building self-awareness and emotional intelligence



Employee engagement
Teamwork
Working relationships and communication
Understanding differences
Staff performance

Linking culture and motivation
Conflict resolution
Succession planning
Recruitment
Company visioning


What's in the map?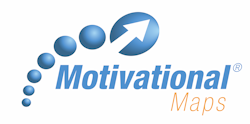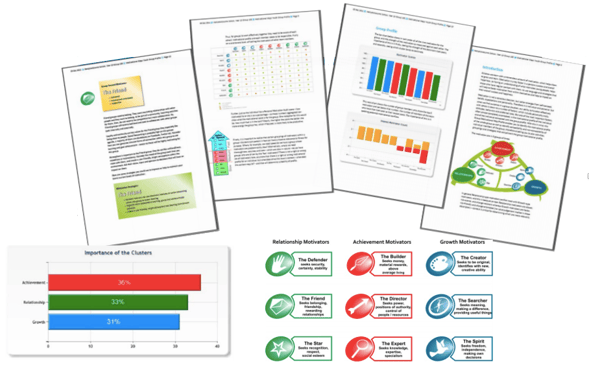 An 8-page report that includes:
Detailed personal motivational profile
Key motivators and demotivators
Overall motivation level
Improvement options for increasing/maintaining your level of motivation
1 hour debrief with a Motivational Maps Practitioner


Get in touch to find out how Motivational Maps can work for you and your team.
Recent client examples
We use maps with most of our clients across a multitude of different contexts.
Our clients find Motivational Maps work to be insightful and engaging, offering new perspectives and clarity around their motivation and what they need from their role.
We provided a founder-led, fast-paced data analytics company with team insight into how to work better together and deepen their understanding of one another and engagement around driving a high-performance culture. It has helped to bring the team closer together and take the initiative to have more honest conversations around what they need from each other to be satisfied at work. It also helped to identify any gaps in motivation and allowed individuals to articulate what they require to bring their best to work.
We helped a family business to aid their succession planning, mapping the incoming leadership team to uncover their personal drivers and identifying the collective motivation for the future. It has been fundamental in setting the foundations of their collective leadership for the future of the business and creating the future vision for themselves and the business.
We worked with a private equity firm to identify the motivations of prospective management teams as part of our management due diligence work, allowing the investors to gain further insight into the drivers behind the core teams visions and aspirations.
To be a really great leader you need to understand yourself and your motivations. When we undertake coaching with leaders, work with them on personal development or support them through change in their organisations, Motivational Maps are useful in beginning the change conversation.
Gaining insight into your personal motivation and the motivation of the people around you provides important clarity and can help you to understand the "why" behind both your own and their behaviour.
Who will you be working with?
Our team of Motivational Map practitioners are experienced facilitators of both 1:1 and group sessions.
Alice Davies

Accredited Practitioner

Expert, Searcher, Defender

Matthew Dunaway

Accredited Practitioner

Expert, Star, Searcher
If you would like to find out more about how Motivational Maps can work for you and your business please get in touch and we will be happy to talk this through with you.
---
"Alembic Strategy has a really refreshing approach to strategy, leadership and change. Working with Alembic has been a different management consultancy experience and has really helped our leadership teams."
ANTHONY FRANCIS, MANAGING PARTNER, PELICAN CAPITAL
---
"Alembic deliver what they promise. They understand you and your business, and help you develop and deliver your strategic goals."
GUY BAKER, FOUNDER AND MD, MANTLE ESTATES
---
Start solving these issues now. Just fill in the form below and a member of the team will be in touch.