Dealing with loss
The feeling of loss is compounded during a crisis - loss of work, income, even life. Grief is a natural response to loss, so dealing with it is a crucial part of recovery.

Join Nick, Katerina and Bert for this free webinar where the discussion will give you helpful coping strategies to help deal with emotions and the grieving process.
---
Wednesday 3 June from 9am GMT
---
It's only natural to experience grief-related pain in response to loss. This pain is a symptom of the emotions welling up inside us, often compounding if we've experienced loss on more than one level - the loss of your job, the absence of the people you worked with, or even the death of a loved one.
During a crisis, this can become a group experience as we share the emotional loss with others. Understanding those emotions is the first step in dealing with the loss.
In this webinar, Nick will discuss the manifestation of emotion with two of the Alembic team, and look at various ways that you can move forward with loss. Sign up below.
OUR PANELISTS: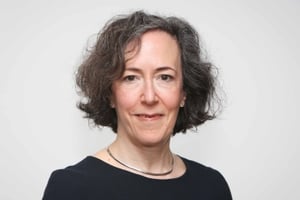 Katerina Gould, Associate Coach
Katerina is an executive coach and workshop facilitator who is known for her calm and warm, yet challenging, approach. Her business career includes international corporate management and entrepreneurial roles, a first class business education and psychological training. Katerina combines an analytical and commercial focus with an intuitive and empathetic presence.
---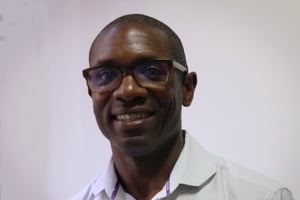 Bert Stemarthe, Associate Coach and Cognitive Hypnotherapist
"In my coaching work I specialise in the mental wellbeing of the leaders. My coaching motto is, 'you can't fire a canon from a canoe.' I work to ensure that clients have all of the mental resources, insights and abilities that they need in order to achieve whatever their goals are."
---
As usual, we'll make this webinar available online and share a link to it and any other useful resources we discuss. We've also developed a suite of crisis management services to help you lead, learn and manage yourself and your business through these challenging times. You can watch previous Strategy Café's on our Youtube Channel.
Sign up for the next Strategy Café
Strategy Caf
é

Podcast

Don't forget, Strategy Café is available as a podcast on Apple Podcasts and on Spotify Podcasts. Download your favourite episodes onto your phone or tablet to listen on your way to work.

Just search for "Strategy Café" on iTunes or Spotify and don't forget to subscribe to the channel!

Or listen online.... (scroll down to see more recent Strategy Cafés).
WHAT PEOPLE SAY ABOUT THE STRATEGY CAFÉ:
I love these early webinars by AlembicStrategy. I get my brew, sit at my desk, plug in and listen. It's all done by 9 and it's back to work, inspired and just a little bit wiser! (Security Leader)
A very inspirational way to start the day! (CTO)
Top job! Inspirational interviewee. (Leader in sales)
Fantastic, inspiring story. Most of us live with "stuffocation" in our lives! (Professional leader)
Inspirational, thank you! (Owner and director, marketing agency)
WOW! That was great! (Partner at city law firm)
Brilliant content and amazing guest
Subscribe to the Strategy Café Mailing list to receive updates by emailing David at david.gray@alembicstrategy.com