Check in regularly to register for future Strategy Café Webinars.
Strategy Café:
Professional Learning Inside the Storm of Change
Thursday 15th November, 8.30 to 9am BST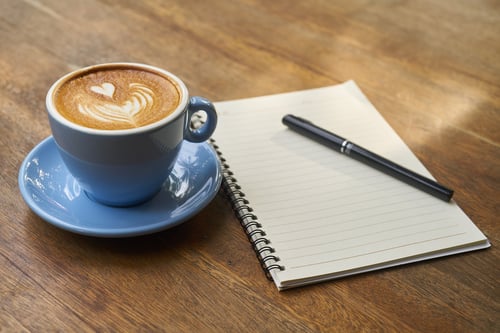 In November's Café, Nick and Dr Hilary Lindsay, former President of the ICAEW, facilitator and Open University lecturer, will be discussing Dr Lindsay's insights into new models of learning in a world where everything is changing, over their morning coffees.
Hilary was the 2016 - 2017 President of the Institute of Chartered Accountants of England and Wales, the first academic and second woman to hold that position in its 137 year history. Hilary is passionate about personal development and in 2013 completed her doctoral research into the roles of continuing professional development and lifelong learning.
CABA, the well-being charity for ICAEW members is now using Hilary's innovative learning framework to underpin its career adaptability courses.
You can read more about Hilary's research at www.patternsoflearning.org.uk
Join our webinar on the 15th November 2018 to add inspiration to your morning wake-up coffee.
The Strategy Café opens online at 8.30 am, and will finish with questions at around 9am. You can join on your phone or laptop, or just listen and enjoy the discussion. Hope to see you at the Café!
WHAT PEOPLE SAY ABOUT THE STRATEGY CAFÉ:
A very inspirational way to start the day! (CTO)
Top job! Inspirational interviewee. (Leader in sales)
Fantastic, inspiring story. Most of us live with "stuffocation" in our lives! (Professional leader)
Inspirational, thank you! (Owner and director, marketing agency)
WOW! That was great! (Partner at city law firm)
Brilliant content and amazing guest
Subscribe to the Strategy Café Mailing list to receive updates by emailing Anna at info@alembicstrategy.com