Check in regularly to register for future Strategy Café Webinars.
Strategy Café Special: What were our key learnings from the Conference?
13th June, 8.30 to 9am BST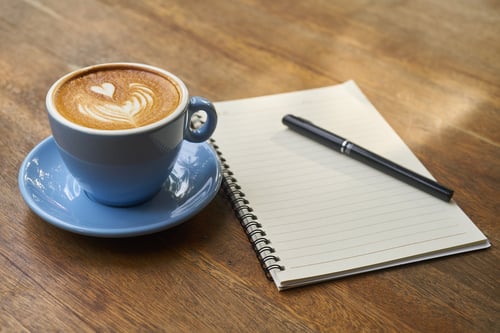 Get to know Alembic a little better.
On the 13th June, the day after our Meaningful Human Leadership conference (click the link to find out more!), Alice, Anna, Nick and Roseanna will be discussing what they learned at the conference.
This will be a pre-recorded webinar, so cannot be watched live. However, the recording will be made available on our website, on YouTube and on our podcast on the 13th June.
Be prepared for sarcasm, coffee and leadership insight.
Strategy Caf
é

Podcast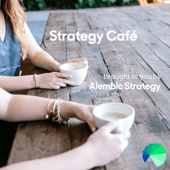 Until then, do you want to listen to Nick's calming voice on your way to work? You can now find us on Apple Podcasts and on Spotify Podcasts and download your favourite episodes onto your phone or tablet.
Just search for "Strategy Café" on iTunes or Spotify and don't forget to subscribe to the channel!
WHAT PEOPLE SAY ABOUT THE STRATEGY CAFÉ:
A very inspirational way to start the day! (CTO)
Top job! Inspirational interviewee. (Leader in sales)
Fantastic, inspiring story. Most of us live with "stuffocation" in our lives! (Professional leader)
Inspirational, thank you! (Owner and director, marketing agency)
WOW! That was great! (Partner at city law firm)
Brilliant content and amazing guest
Subscribe to the Strategy Café Mailing list to receive updates by emailing Anna at anna.stedman@alembicstrategy.com